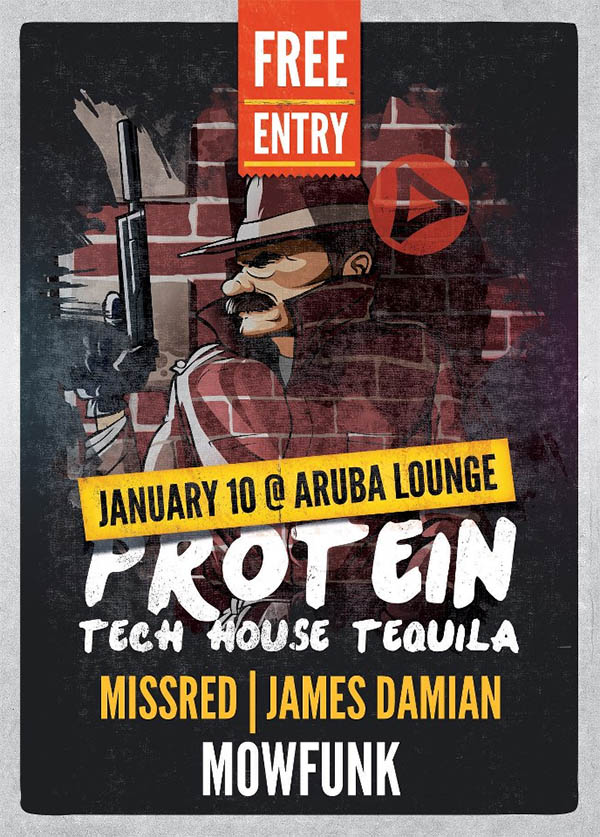 Protein
Protein at Aruba Lounge has firmly cemented itself into Jozi nightlife. Every Thursday night this prestigious northern suburbs venue is being transformed into one of the coolest spots to be at. Featuring the hottest handpicked line-ups of underground house and techno DJs along with insanely good drink specials and half price on the entire Aruba Lounge sushi menu, a great night out is always guaranteed!
The Venue
Aruba Lounge is situated in Northriding at the Banbury Cross Shopping Centre, just off Malibongwe drive. Its two fully stocked bars serve one of the most stylish and intimate dance floors in town. Two outside terraces with comfy seating and waiters on hand afford our patrons the ultimate chill out from the uniquely hypnotic beat inside.
Already made famous with the discerning weekend clubber, Protein adds a different dimension to the weeks Aruba Lounge offering with its exclusive "THURSDAYS ONLY" pricing on a range of tequilas!
The coolest thing about this club night has to be the fact that all this is FREE OF CHARGE at the door! No guest list required, just arrive and enjoy this truly unique experience EVERY THURSDAY of EVERY WEEK!
★★★ GENERAL INFO ★★★
Protein Night
EACH AND EVERY THURSDAY
9pm-2am
Dress code: Relaxed smart casual. Caps and sneakers allowed only on Thursdays.
Aruba Lounge:
Banbury Cross Village, Cnr Hans Strydom & Olivenhout Str, Northriding, Johannesburg